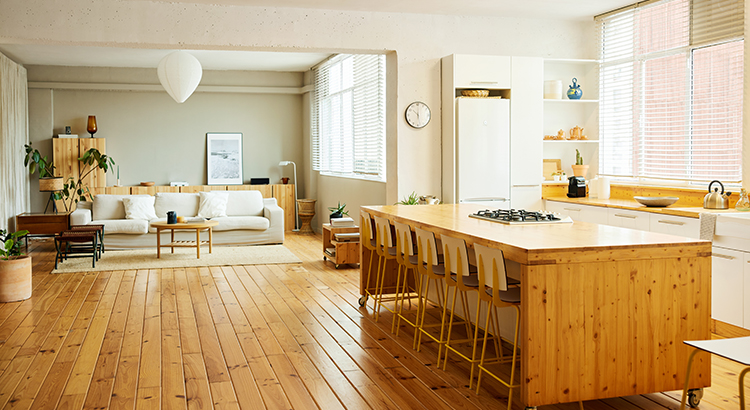 The attention has been on the impact of rising mortgage rates on home affordability for current homebuyers. Rates have escalated significantly compared to the record lows experienced during the pandemic. Nonetheless, affordability depends not only on mortgage rates but also on a blend of mortgage rates, home prices, and wages.
Considering how each of these factors changes gives you the complete picture of home affordability today. Here's the latest.
1. Mortgage Rates
While mortgage rates are higher than they were a year ago, they've hovered primarily between 6% and 7% for nearly eight months now (see graph below):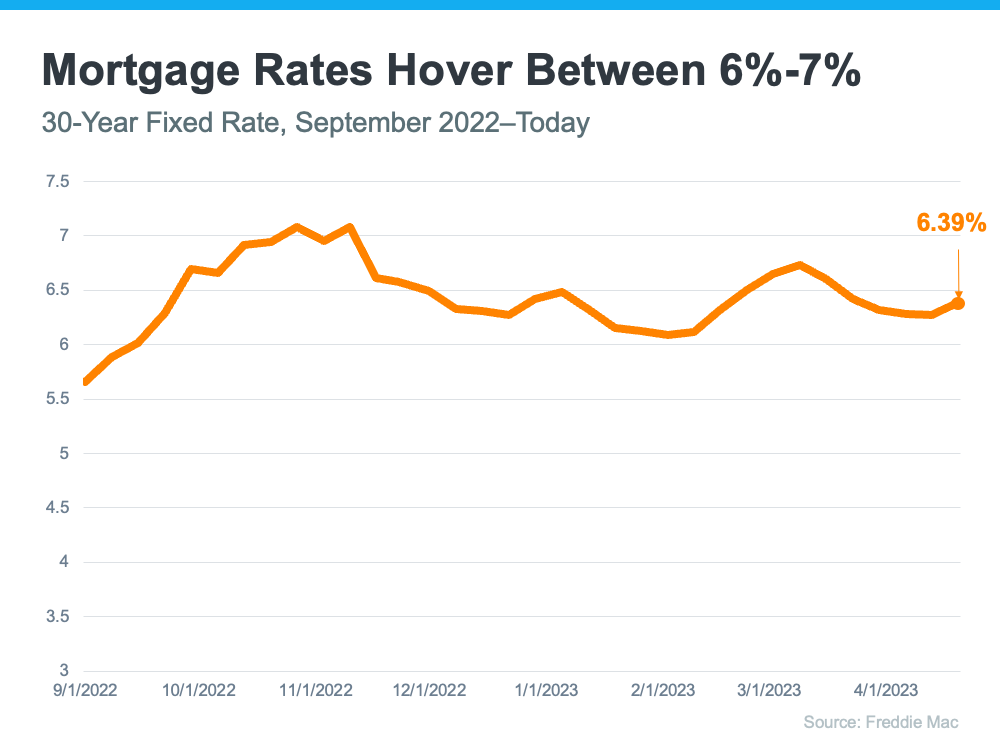 The graph illustrates the fluctuation of mortgage rates, which can significantly affect your buying potential with even a slight variation. Hence, it's crucial to rely on your team of real estate experts to stay up-to-date on market trends. Although it's challenging to predict the direction of mortgage rates, most professionals anticipate them to stabilize at approximately 6% to 7% shortly.
2. Home Prices
In recent years, home prices soared due to the surge in buyer demand facilitated by the record-low mortgage rates observed during the pandemic. This increased demand coincided with a record-low supply of homes for sale, creating an imbalance that drove home prices higher. Yet, the current higher mortgage rates have resulted in a deceleration of price appreciation.
And the truth is home price appreciation varies by market. Some areas are seeing slight declines, while others have climbing prices. As Selma Hepp, Chief Economist at CoreLogic, explains:
"The divergence in home price changes across the U.S. reflects a tale of two housing markets. Declines in the West are due to the tech industry slowdown and a severe lack of affordability after decades of undersupply. The consistent gains in the Southeast and South reflect strong job markets, in-migration patterns and relative affordability due to new home construction."
Contact a trusted real estate agent to find out what's happening with prices in your local market.
3. Wages
The most positive factor in affordability right now is rising income. The graph below uses data from the Bureau of Labor Statistics (BLS) to show how wages have grown over time: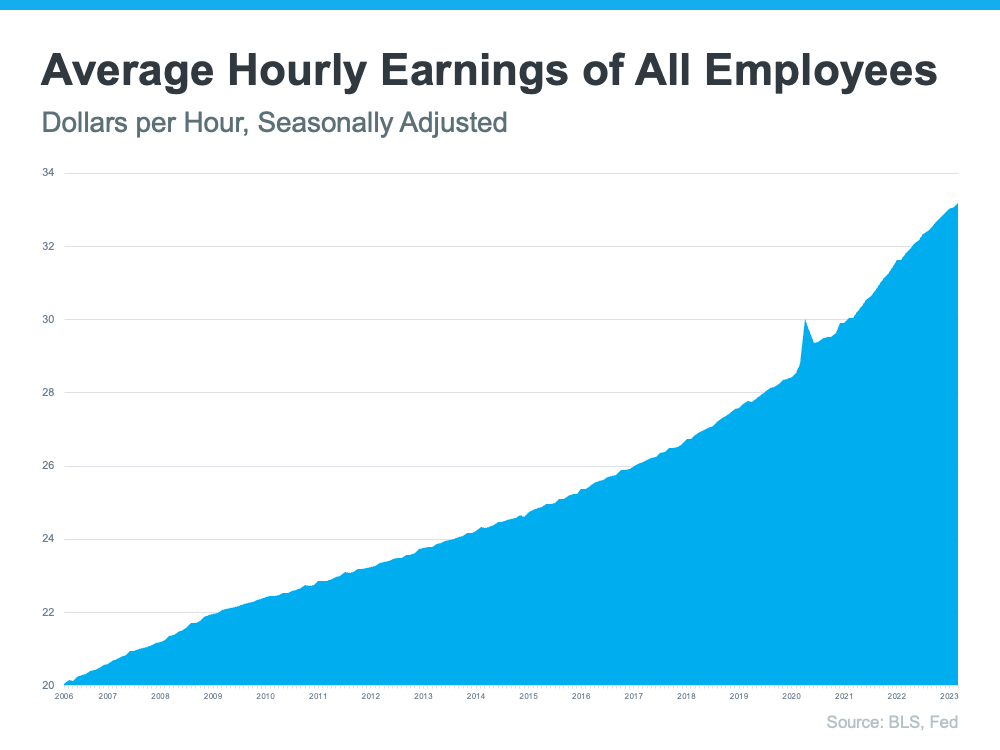 Increased wages can enhance affordability by decreasing the percentage of your income allocated towards mortgage payments, reducing your monthly housing cost.
Home affordability hinges on mortgage rates, home prices, and wages. If you require clarification or further information, seek advice from a real estate expert who can elaborate on how these elements interplay and their local implications.
Bottom Line
To make an informed decision about buying a home, it's crucial to understand the significant factors that affect affordability. Stay updated on the latest developments on these factors by connecting with me today.