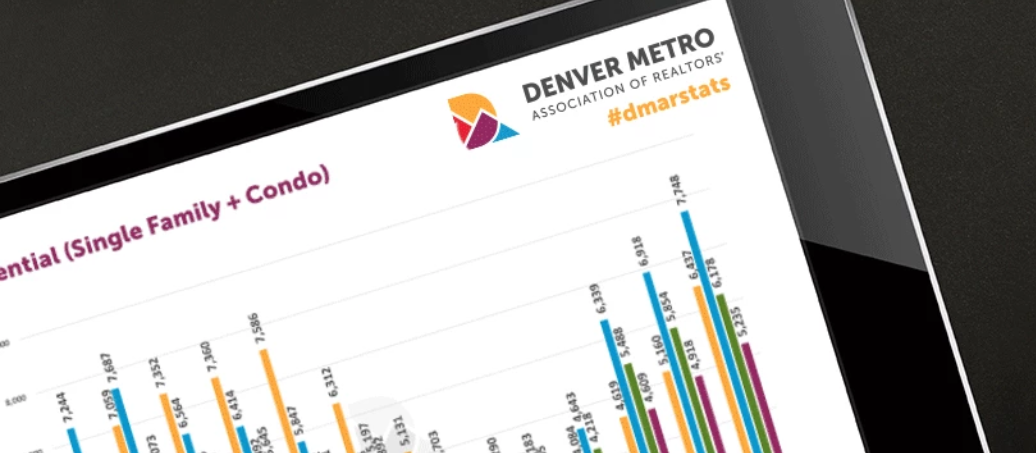 In a year of continued turbulence, October represented a month of relative ease in the bumpy Denver real estate market, signaling gratitude across the housing industry. Across the board, the majority of statistics were seasonally consistent with what Denver has seen in years past, boding well for more households having the ability to host a Thanksgiving dinner. In addition, with prices staying consistent month-over-month, the door has opened for buyers that were previously exhibiting burn out in the home search process.
In the month-end active inventory, Denver saw that when lower numbers change, they yield higher percentages. At the end of October, there were 3,376 properties on the market, a 14.98 percent decrease from the previous month. The number of listings also decreased by 13.28 percent, showing minimal changes in the month-end inventory.
There were over three times more single-family properties closed last month in the $500,000-$750,000 category than any other price point. However, currently, there are more single-family detached properties available over $1 million than any other price point, which is far less surprising than the quantity of for-sale properties between $500,000-$750,000.
"Earlier in the year, expectations from sellers were that their homes would sell for substantially above asking price," commented Andrew Abrams, Chair of the DMAR Market Trends Committee and Metro Denver Realtor®. "While properties are still closing above asking at 101.82 percent of the list price, realities have caught up with expectations. Nevertheless, buyers can be grateful that the extreme bidding wars are less common, and those without 20 percent to put down have a fair shot at a house, and the continued low-interest rates can keep monthly payments down."
This month's report showed that even though the home buying and selling process has been hard, and Realtors® have had to constantly re-strategize as buyers have felt demoralized and sellers have had to move, there is still much to be thankful for. There have been more homes purchased year-to-date than years past, seasonal effects have re-opened the door for those who had previously felt demoralized from the buying process, and Denver is quickly moving into the holiday season, where there are consistently gaps buyer demand leading into the holiday season.