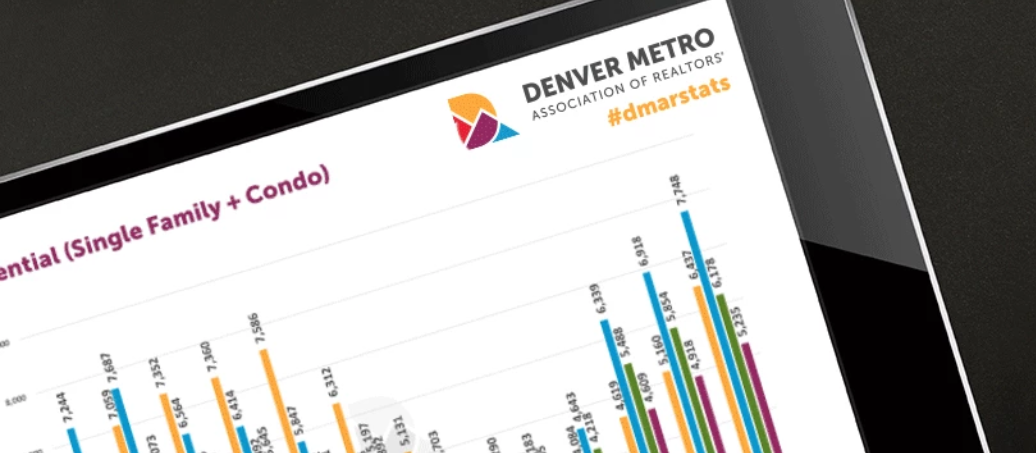 Keeping in trend with traditional seasonality, the transition from July to August felt like a shift as vacations slowed down in preparation for the school year and fall. As a result, buyers are more willing to be patient to find the right house for the "right" price. The report saw this reflected in the days in MLS, which increased from nine to 11 in August 2021. Likewise, the close-price-to-list-price ratio dipped ever so slightly month-over-month. Finally, in a dramatic data point, the month-end active inventory dropped 11.69 percent. Historically speaking, the change in inventory is relatively consistent from July to August.
However, with inventory and new listings decreasing, the short-lived "loose grip" on inventory has tightened again. Months of inventory decreased from the previous month to 0.637. The report also indicated that if no one were to put a property on the market for 19 days, there would be nothing to sell in the entire Denver Metro area.
While month-end active inventory is historically low for August, this month's report showed plenty of opportunities. There have been 5.76 percent more homes purchased this year in the Denver Metro area than last year at this time. In addition, buyers continue to benefit from low-interest rates and an increase in days in the MLS that has resulted in the Denver Metro area selling over five billion more sales volume this year than last year at this time.
Detached homes experienced a shift but fared well in August with 413 new listings and 410 closed properties. However, new listings dipped by 19.34 percent from last month, while closed sales dropped 15.98 percent from 488 homes to 410. The most promising news in the detached market is that pending sales climbed month-over-month slightly by 8.24 percent, with 407 homes currently under pending status.
The attached market segment marched to a different drum with new listings down 13.95 percent to 74 while pending sales dropped 24.24 percent to 50 homes. Closed sales increased slightly from 49 homes to 52 resulting in a slight increase in sales volume. Average days in the MLS jumped 100 percent from 30 days to 60 days, while the median days jumped 83.33 percent to 11 days.