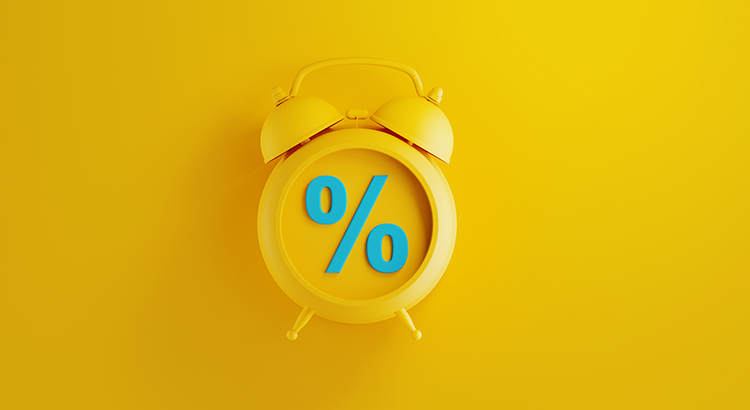 This past year, rising mortgage rates have slowed the red-hot housing market. Over the past nine months, we've seen fewer homes sold than the previous month as home price growth has slowed. This is because the average 30-year fixed mortgage rate has doubled this year, severely limiting consumer homebuying power. And this month, the average rate for financing a home briefly rose over 7% before returning to the high 6% range. But we're starting to see a hint of what mortgage interest rates could look like next year.
Inflation Is the Enemy of Long-Term Interest Rates
As long as inflation is high, we'll see higher mortgage rates. However, over the past couple of weeks, we've seen indications that inflation may be cooling, giving us a glimpse into what may happen. The mortgage market is eagerly awaiting positive news on inflation. But, as Ali Wolf, Chief Economist at Zonda, says:
"The housing market is expected to face continued uncertainty heading into 2023 as consumers, financial markets, and policymakers work through their respective challenges in today's economy. . . . we are watching for any additional stability in the MBS market, signs of cooling inflation, and/or less aggressive Federal Reserve action to give us confidence that mortgage rates are past their peak."
What Does This Mean for the Future of Mortgage Rates?
As we get through the inflation battle and see that coming down, we should expect mortgage rates to follow. We've seen nods of this over the past couple of weeks. As the Federal Reserve works to bring inflation down, mortgage rates will also come down. Bill McBride from Calculated Risk says:
"My current view is inflation will ease quicker than the Fed currently expects."
As we look toward next year, we certainly hope he's right.
Bottom Line
Mortgage rates will come down – it's just a matter of time. We hope we continue to see more positive news on inflation, which will bring mortgage rates down. This will give prospective homebuyers more buying power and lead to more homeowners nationwide.