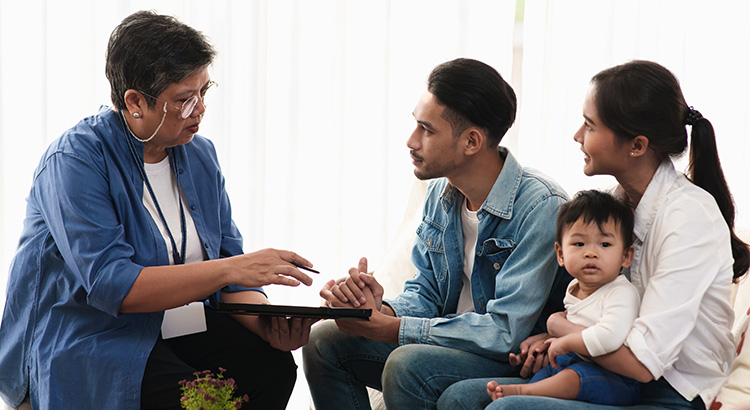 The ever-shifting landscape of the housing market demands our attention. In this swiftly changing environment, having a reliable real estate agent by your side holds more significance than ever. Whether you're a first-time homebuyer or a seasoned seller, partnering with a proficient expert is crucial to smoothly navigating each step of the process.
It's important to acknowledge that not all agents operate similarly. To make well-informed and confident decisions while buying or selling a home, you require a real estate specialist who leverages their insights into current home prices, housing supply, industry forecasts, and more. They aim to provide you with the most sound advice possible, offering clarity and instilling trust. Jay Thompson, a seasoned consultant in the real estate industry, sheds light on this:
"Headlines about the housing market inundate us from all directions. Many of these headlines are deliberately dramatic, often punctuated with exclamation marks or pessimistic prophecies about the industry's impending downfall. Clickbait, which involves sensationalizing headlines and content, has been an ongoing issue since the early days of the internet, and the realm of housing news is no exception."
Regrettably, unclear information presented by the media tends to breed fear and uncertainty among consumers. As noted by Jason Lewis, Co-Founder and Chief Data Officer at Parcl:
"Without access to reliable and up-to-date information, real estate decisions are increasingly being swayed by fear, uncertainty, and doubt."
But there's no need for it to remain this way. Purchasing a home is a significant decision that should be backed by confidence. Relying on an expert can help you separate factual information from mere fiction, ensuring that you obtain the answers you see
The right agent can aid you in understanding both the national and local dynamics. They possess the ability to demystify attention-grabbing headlines by presenting data that's dependable. Experts boast an extensive comprehension of the industry, allowing them to provide context that highlights how current trends stack up against historical data, typical market fluctuations, and more.
Furthermore, a reliable agent can show whether your local area aligns with national trends or is experiencing distinct patterns within your specific market. This comprehensive information lets you make an informed decision that suits your best interests.
After all, embarking on a real estate transaction marks a potentially life-altering milestone. It's a journey you should approach with readiness and enthusiasm. This is precisely where a trustworthy expert steps in.
Bottom Line
I encourage you to contact me if you seek dependable guidance and accurate insights about our local housing market. Connecting with me ensures you receive well-grounded advice and information you can rely upon.